Dr. Rachel Kennedy is a Family Practice physician who strives to provide high quality patient care. She received her Bachelor of Science degree from Oral Roberts University where she graduated Summa Cum Laude, and received her Doctorate from Oklahoma State University. Medicine is more than just a career, it is her ministry.
What led you to your career?
My mom was a nurse, so when I grew up I was always familiar and intrigued by the medical community. I remember in 8th grade I felt a strong call to tend to people through the medical field. Initially, I thought I would become a pediatrician since I love being around children. However, through my training and rotations, I realized I liked all the different aspects and the variety of family practice. Being a part of Doctor On Demand has been another great way for me to continue to have that variety each day.
What interests and passions do you have outside of work?
If I am not working, you can usually find me with my husband and my two daughters. My husband is a pastor of a local church, so we stay busy with ministry, world missions projects, and community events. Whenever we do have any free time, I love to travel, bake and decorate cakes, and sew!
What advice do you give your patients during the cold and flu season?
I always tell my patients that I get a flu shot every fall to encourage them to also get one. Another way to stay well is to eat a healthy diet and exercise on a regular basis. Be sure to wash your hands often and do not share drinks when you are sick! If you are sick, avoid close physical contact with others so you do not spread germs.
About the author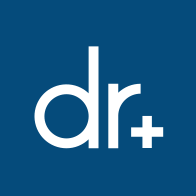 Doctor On Demand by Included Health
Our team of subject matter experts, product developers, customer service representative, care coordinators, writing staff and editors contribute to Doctor On Demand articles.