Dr. Craig Dike earned his doctorate in clinical psychology at the University of Indianapolis in Indianapolis, Indiana. He completed his internship training at the Texas State University Counseling Center and his postdoctoral training at San Diego VA. Dr. Dike has clinical and research interests in: resilience, metacognition, meditation, genes and mental health, treatment of anxiety disorders, and the mind body connection. In his free time Dr. Dike enjoys spending time with his children, family and friends, traveling, listening to music, being outdoors, discovering great local restaurants, and watching his favorite sports: American and English football.
What lead you to your career?
I've always wanted to have a career in healthcare and I was drawn to helping others. I had considered a career as a nurse, physician or physical therapist, but I ended up choosing psychology thanks to the support and guidance of some great people in my life who helped me realize that being a psychologist is the perfect fit for me. There were a few defining moments and people that directly guided my path to becoming a psychologist. Some of the professors and mentors during my education helped me see that I could merge my interest in the body and mind with my passion for helping others. I'm thankful for their influence on my life and I'm excited every day when I can help people conquer their fears, heal, recover, or develop skills that enrich their lives, and accomplish their goals and aspirations.
What topics are you passionate about and what is your focus area?
I am very passionate about combating that stigma that is often associated with mental illness and its treatment. Anxiety, depression, or schizophrenia are not weaknesses or to be blamed on any one person. These are ailments like many other illnesses, where recovery is possible and common. Another topic I am passionate about is access to care. In this day and age, people should not have difficulties accessing quality healthcare and Doctor On Demand is using cutting edge technology to help grant access to quality mental healthcare treatment to whomever wherever they might be.
Regarding my focus or speciality area; I particularly like working with all kinds of anxiety difficulties. This could include panic attacks, obsessive compulsive disorder, general worry, or post traumatic stress disorder. There are some amazing science based treatments that are effective in helping people recover quickly. People who benefit from treatment help destigmatize mental health care as they are living examples of people accomplishing their goals and their anxiety or depression is not an obstacle to their success.
What advice would you give someone to live life well emotionally?
My advice to everyone, whether a patient, friend, or colleague, is to listen to your personal values. When you live your values, you are more likely to accomplish your goals and make the best choice when faced with hard decisions. In addition, I would encourage people to always strive for genuine communication with the people in their lives. Being genuine and demonstrating empathy with others when you communicate can help resolve many of our daily stressors. Finally, I encourage everyone to emotionally invest in the people you love and the things you love to do. Our lives are short, so finding a passion and investing in it can make this life very rewarding. Living a rewarding, genuine, and value driven life is a great way to stay mentally and emotionally healthy.
About the author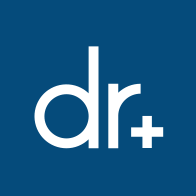 Doctor On Demand by Included Health
Our team of subject matter experts, product developers, customer service representative, care coordinators, writing staff and editors contribute to Doctor On Demand articles.