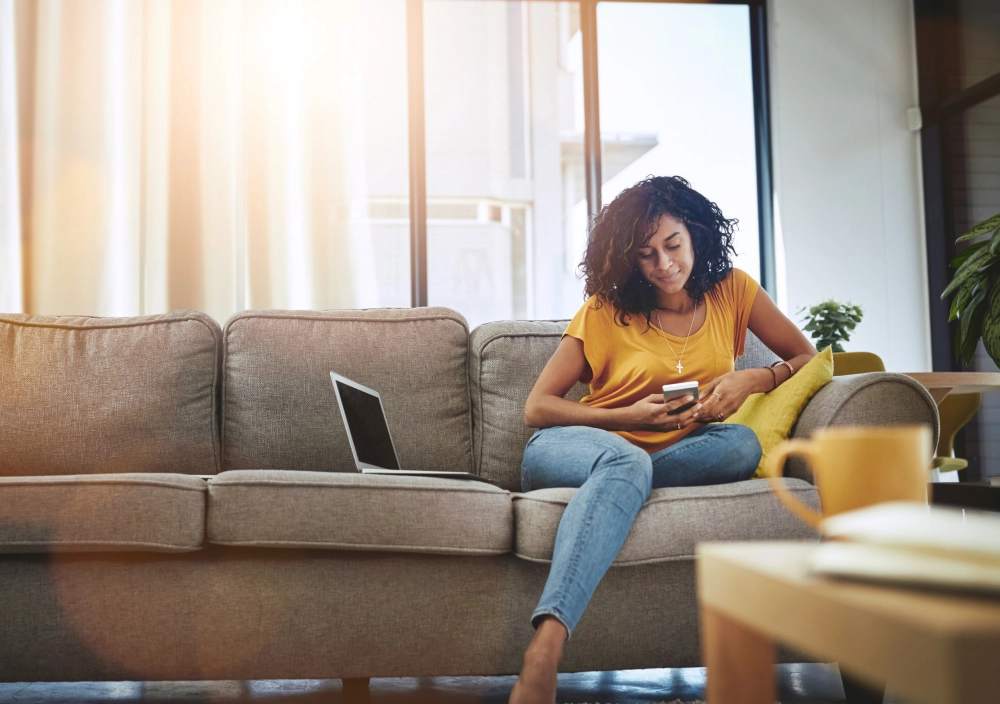 Who is this right for?
Online therapy is ideal for individuals, couples, anyone in a relationship, members of the LGBTQ+ community, teens, veterans, and anyone else who is looking for convenient and affordable therapy treatment.
If you're suffering from bad habits, unhealthy relationships, or poor sleep, online therapy might be right for you.
An online therapy visit costs between $0–$134
Doctor On Demand is a covered benefit for over 98 million Americans. If you're covered by your employer or insurance, then you could pay $0.
No insurance, no problem. For patients who do not have insurance, therapy visits start at $134 per session.
What are the benefits of online therapy?
What do we treat
Our therapists specialize in many areas of mental health, including:
What our patients are saying
Skip to slideshow controls
"Doctor Asha was very attentive and concerned about my needs and completely professional. I am very happy and grateful about using this service. I recently experienced a close family loss. Doctor On Demand is so dynamic and offers a wide variety of services including therapy, health, and other needed services."
—Quenton

"Absolutely fabulous! I really was impressed with Dr. Thomas's depth of knowledge and her willingness to share that knowledge, too. She understood my symptoms and came up with a superb set of therapy and intervention to help me feel better. I am so confident this'll work. She was outstanding."
—Sean

"Dr. Zaager was pleasant and thorough. He explained the prescribed therapy very well and answered all questions."
—Michael

"I want to thank you for all that you helped me with. It's been a hard year after my son passed (and) I thought I could work through it by myself. Then I discovered Doctor On Demand…I had heard about online therapy (but) it wasn't till I experienced it for myself. I was completely unaware of the most amazing session of my life. I don't know where I would have been without it."
—Marc

Continue to slideshow controls
Common questions you may have about virtual therapy