Dr. Judith Thorne is a Doctor On Demand clinical psychologist with over 25 years experience working with children, adolescents and adults with a wide range of difficulties including: depression, anxiety, stress and life adjustments. She is also an expert in Women's mental health especially in the areas of pregnancy, postpartum and loss in the form of infertility and miscarriage.
What lead you to your career?
I remember taking a psychology course as a junior in high school. Since then, the profession interested and intrigued me. When I went to college and after I completed the foundation classes, the majority of my classes were related to psychology and mental health. I was fortunate to have great teachers and mentors who provided me with an awesome education and further drew me to the field.
What topics are you passionate about and what is your focus area?
I am very passionate about women's mental health, especially in the area of perinatal mood and anxiety disorders. I am on the board of NC Postpartum Support International. This group of professionals give their time to focus on education, screening and treatment of Perinatal Mood and Anxiety Disorders in North Carolina. Additionally, I am committed to working with children, adolescents and adults who struggle with anxiety, depression, life stressors and transitions.
What advice would you give someone to live life well emotionally?
The best advice I could give to someone to live life well emotionally would be that it is very important to care for yourself. For some reason in our culture, especially for women, there is a belief that this is selfish. There is the perspective that the needs of others and obligations of work and home come before our own. Self care does not mean you are selfish. If you are healthy of mind, body and spirit, it will naturally overflow to the others in your life!
About the author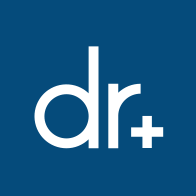 Doctor On Demand by Included Health
Our team of subject matter experts, product developers, customer service representative, care coordinators, writing staff and editors contribute to Doctor On Demand articles.