Dr. John Mayer is a Doctor On Demand practicing clinical psychologist, author and consultant. He received his doctorate from Northwestern University Medical School. Dr. Mayer has been providing therapy for over 30 years with the enthusiasm, passion and energy that drew him to the field of psychology.
What lead you to your career?
I was fortunate to find my passion early in life. As a high school athlete, I was a leader on teams and the other players often confided in me and asked for my advice. Some of the topics would be about their parents, school, girls, or whatever was on their mind. When I went to college, I entered a pre-med chemistry undergraduate program, but soon switched to pre-med psychology program because I remembered my high school days and how much I enjoyed being able to help others. I also realized that people were much more interesting to me versus chemistry.
What topics are you passionate about and what is your focus area?
I would say 'conflict' is my focus area. Conflict comes in many forms. It can be internal conflict, which is when someone is dealing with their own feelings, or external conflict, which can be from tensions due to family or another outside source. I still hold that same idealism from high school and I am motivated to help relieve people from pain and conflict. I love what I do and feel fortunate to be able to help others.
What advice would you give someone to live life well emotionally?
To live life well emotionally, I think it is all about balance. That is why my last non-fiction book has the title "Family Fit: Find Your Balance in Life." I have helped a lot of people develop a lifestyle that has a rewarding balance between their work, family, personal interests, physical health, and spirituality. To me, having this balance is the key to a full life. When we have balance, we achieve physical and mental health. This also includes having coping mechanisms when we feel stress. Having balance also helps create joy, and we could always use more joy and fun in our lives.
About the author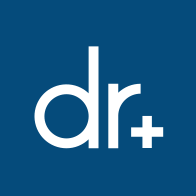 Doctor On Demand by Included Health
Our team of subject matter experts, product developers, customer service representative, care coordinators, writing staff and editors contribute to Doctor On Demand articles.