Note: this blog was originally published on June 1, 2022 and updated on November 23, 2023.
The aftermath of a mass shooting leaves a profound impact on individuals, families, and communities alike. The emotional toll of such an event can be debilitating, and it's crucial to prioritize mental well-being during these challenging times.
Kirsten Burns, PsyD (she/her), and Craig Dike, PsyD (he/him), from Doctor On Demand by Included Health, provide invaluable insights and coping strategies to help individuals and families navigate the emotional aftermath of a mass shooting.
Coping Strategies for All:
Mindful News Consumption   
In the wake of a mass shooting, it's understandable to seek information and updates. However, excessive exposure to news coverage can exacerbate anxiety and distress. Instead, opt for shorter news segments and schedule regular breaks to avoid constant immersion in disturbing content. Consider limiting total news intake to specific timeframes, such as 30 minutes or an hour per day. 
Strengthening Connections
Human connection can be a powerful antidote to isolation and fear. Reach out to family, friends, or community resources for support. Share your thoughts and feelings with those you trust, and allow others to provide comfort and reassurance. Encourage children and teens to connect with their support systems as well, fostering a sense of normalcy and belonging amidst the uncertainty.
Prioritize Self-Care 
Try to maintain your usual daily routine both for yourself and your child or teen. Eat 3 meals a day, go to bed and get up at your usual time, and engage in your usual exercise routine during your day. Routine helps maintain predictability when things feel out of control and will enable you to best help others in your life who may need extra support right now.
Add targeted relaxation to your routine with 1-2 breathing exercises per day (breathe in for a count of 4, then pause for 1 count, then breathe out for a count of 4; repeat for approx. 30 seconds to 1 minute).
Postpone any major unnecessary life changes in the immediate future.
Avoid any substances like alcohol and drugs, as this is a dangerous way to cope at this time. Remember that dealing with post-disaster difficulties increases your sense of courage and effectiveness. 
Seek Additional Support
Recognizing Signs of Struggle: Stay attuned to potential indicators of heightened distress in yourself, your child, or teen. Changes in appetite, sleep, mood, concentration, or increased anxiety might manifest.
Children may exhibit heightened clinginess, seeking additional reassurance, while teens may display withdrawal or irritability.
Embrace Professional Support: It's perfectly okay to seek additional professional support. If you or your child/teen feels overwhelmed, consider consulting a mental health professional. Therapeutic guidance can be instrumental during times of complex emotional navigation.
Navigating a Mass Shooting with Children and Adolescents:
Youth mental health can be particularly vulnerable in light of tragedies such as mass shootings. Support your child or teen in the aftermath of a violent event by listening to them and helping them process with the below additional tips. 
Engage in Honest Conversations
Foster open, honest dialogue with children and teens about the challenging topic. Tailor your conversations to their developmental stage, providing age-appropriate information while addressing their concerns. Be sensitive about the conversations that you have when younger children are present. 
Active Listening as a Pillar
Cultivate an environment where fears and concerns can be openly articulated. Actively listen to your child or teen, validating the legitimacy of their emotions in the aftermath of distressing events.
Establish Safe Spaces Together
Guide children and teens in distinguishing between reminders of the event and the event itself. Assure them that home is a secure space for decompression and emotional security.
Providing Reassurance
While acknowledging that unfortunate events can happen, reassure children and teens about the overall goodness of the world. Help them maintain a sense of hope and optimism in the face of adversity.
Providing Age-Appropriate Resources
Equip children and teens with age-appropriate resources, ensuring they have access to information that helps them understand the situation without overwhelming them.
In the aftermath of a mass shooting, remember that support is available and essential. By applying these expert strategies with compassion and resilience, we can collectively navigate the complexities of coping with mass shootings, fostering emotional well-being within our community. For personalized guidance and support, consult mental health professionals when needed.
Additional resources for coping with gun violence:
About the authors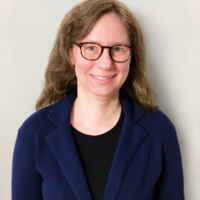 Kirsten Burns, PsyD, LP (she/her)
Dr. Burns is a licensed clinical psychologist with diverse training and expertise in child and adolescent psychology, as well as adult behavioral health. After completing a masters in music therapy at the University of Minnesota, Dr. Burns earned a master's and doctorate in clinical psychology from the Minnesota School of Professional Psychology at Argosy University. She interned at Astor Services for Children and Families in Poughkeepsie, NY, before completing her postdoctoral fellowship in child and adolescent clinical psychology at the University of California, Davis Medical Center. Dr. Burns has held provider and leadership positions concentrating on integrative behavioral health and crisis management at major medical centers of excellence. Currently, Dr. Burns serves as Assistant Clinical Director for Behavioral Health at Included Health.
Dr. Craig Dike, Psy.D. (he/him)
Dr. Craig Dike completed his doctorate in clinical psychology at the University of Indianapolis, internship at Texas State University, and post-doctoral fellowship at UC San Diego/VA, where he specialized in psychiatric rehabilitation. Dr. Dike has additional specialty training in treating panic disorders, PTSD, phobias, and OCD. He enjoys working with primary care physicians helping patients engage in healthier behaviors by treating insomnia, reducing chronic pain, smoking cessation, and utilizing biofeedback. He continues to teach, provide workshops and lectures, as well as train residents in strong evidence based treatments. Whenever possible, he participates in clinical research that addresses a wide range of areas within the field of therapy and evidence-based treatments. Based in Texas, he enjoys spending time with family and friends over a craft beer and brisket, and enthusiastically supporting his favorite soccer team Tottenham Hotspur.