Below are mental health tips for coping with gun violence, especially as it relates to mass shootings. The following recommendations have been provided by Kirsten Burns, PsyD, LP (she/her) Assistant Clinical Director, Behavioral Health and Dr. Craig Dike, PSY.D. (he/him) at Doctor On Demand by Included Health.
Coping Tips
Take breaks from watching the news
Take breaks from watching the news: While it's important to stay informed, watching and re-watching can cause additional symptoms of distress. Watch small soundbites and take breaks in between, rather than checking or listening to the news throughout the day. Or limit your overall news intake regarding the tragic event to a specific amount of time (i.e. 30 mins or 1 hour).
Stay connected with friends and family
Stay connected with your own support network: Reaching out to family and friends, your faith community, or other community supports can be comforting to connect with during these very distressing situations. Even giving support to others in a similar situation can feel supportive for you as well.
Focus on your self care
Try to maintain your usual daily routine both for yourself and your children. Make sure you eat 3 meals a day, go to bed and get up at your usual time, and engage in your usual exercise routine during your day. Routine helps maintain predictability when things feel out of control and will enable you to best help others in your life who may need extra support right now.
Add targeted relaxation to your routine, do 1-2 breathing exercises per day (breathe in for a count of 4, then pause for 1 count, then breathe out for a count of 4; repeat for approx. 30 seconds to 1 minute).
Postpone any major unnecessary life changes in the immediate future.
Avoid any substances like alcohol and drugs, as this is a dangerous way to cope at this time. Remember that dealing with post-disaster difficulties increases your sense of courage and effectiveness. 
Reach out for additional support
Recognize that you may need some additional support: You may notice changes in your appetite, sleep, mood, concentration, or anxiety. Children may become more clingy, ask for more reassurance than usual, or have more intense emotional reactions. As a parent you can look out for signs of distress both verbally (child telling you) and somatically (child reports physical pains and discomfort), as this is a common way children experience distress and anxiety. It can be helpful to reach out to a mental health professional for support if you or your child are feeling overwhelmed.
Talk to your children
If you have children, answer their questions honestly, but also be mindful of their developmental age and the level of detail that is shared with them. Be sensitive about the conversations that you have when children are present. Listen and be available to comfort children with any fears or concerns they may have. Validate their experience and let them know that it is ok to feel overwhelmed by their emotions after events like this.
Help them understand the differences between reminders of the event and the event itself, as these might feel similar for your children. Reassure your children that your home is a "safe space" where they can decompress and feel secure. 
Additional resources for coping with gun violence:
About the authors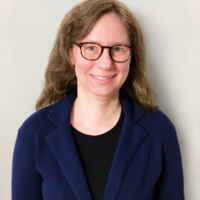 Kirsten Burns, PsyD, LP (she/her)
Dr. Burns is a licensed clinical psychologist with diverse training and expertise in child and adolescent psychology, as well as adult behavioral health. After completing a masters in music therapy at the University of Minnesota, Dr. Burns earned a master's and doctorate in clinical psychology from the Minnesota School of Professional Psychology at Argosy University. She interned at Astor Services for Children and Families in Poughkeepsie, NY, before completing her postdoctoral fellowship in child and adolescent clinical psychology at the University of California, Davis Medical Center. Dr. Burns has held provider and leadership positions concentrating on integrative behavioral health and crisis management at major medical centers of excellence. Currently, Dr. Burns serves as Assistant Clinical Director for Behavioral Health at Included Health.
Dr. Craig Dike, Psy.D. (he/him)
Dr. Craig Dike completed his doctorate in clinical psychology at the University of Indianapolis, internship at Texas State University, and post-doctoral fellowship at UC San Diego/VA, where he specialized in psychiatric rehabilitation. Dr. Dike has additional specialty training in treating panic disorders, PTSD, phobias, and OCD. He enjoys working with primary care physicians helping patients engage in healthier behaviors by treating insomnia, reducing chronic pain, smoking cessation, and utilizing biofeedback. He continues to teach, provide workshops and lectures, as well as train residents in strong evidence based treatments. Whenever possible, he participates in clinical research that addresses a wide range of areas within the field of therapy and evidence-based treatments. Based in Texas, he enjoys spending time with family and friends over a craft beer and brisket, and enthusiastically supporting his favorite soccer team Tottenham Hotspur.