After a year of remote learning, hybrid learning, and sudden school closures due to COVID-19, feelings of anxiety may overshadow the usual first-day excitement. Here are six tips for you and your kids, as we enter this back-to-school season.
Communicate. Explain how school may look different this year based on your school's guidelines and provide reassurance. Encourage your child to share their concerns and validate their feelings by giving them the support they need.
Get vaccinated. The CDC recommends the COVID-19 vaccine for children over the age of 12, while any child over 6 months should receive the flu vaccine. Being vaccinated is important for your family's safety and the safety of others. It can also help ease anxiety around exposure to COVID-19 or the flu.
Prepare. A few days before their first day, acclimate your child to their new routine by setting their sleep schedule. You can also pack their backpack with school supplies, masks, and hand sanitizer. Feeling rested and prepared will increase their confidence in the classroom.
Be flexible. As with any transition, expect bumps along the way with school protocols fluctuating. By remaining flexible, you will feel ready for anything that comes your way.
Manage social anxiety. Your child or teen may feel anxious about socializing in person with their peers again. Remind them they've had more years socializing than they have being socially distanced, and they haven't lost their ability to interact with others. In-person meetups with close friends prior to the first day can help alleviate these feelings.
Get Doctor On Demand. Prepare for any health concerns with 24/7 access to medical providers, therapists, and psychiatrists right from your smartphone, tablet, or computer. Whether your family needs urgent care in minutes or to schedule a therapy appointment, you'll have peace of mind knowing great care is close at hand.
About the author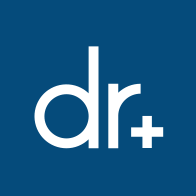 Doctor On Demand by Included Health
Our team of subject matter experts, product developers, customer service representative, care coordinators, writing staff and editors contribute to Doctor On Demand articles.