We are all hearing a lot about Omicron and we want to provide what we know now. Omicron is a variant of SARS-CoV-2, the virus that causes Covid-19, that was discovered in South Africa in late November 2021. It is believed to spread faster than the Delta variant which, until recently, was considered the more contagious variant. With millions of Americans planning their holiday travel, it's important to understand the new variant, and what precautions to take to keep you and your family safe.
Will Omicron cause more severe symptoms of Covid?
Since Omicron is still in its early days, scientists say more data is needed to understand the severity of this new variant in both vaccinated and unvaccinated people. That said, data is beginning to suggest that, though this variant may be more transmissible, it looks like it causes milder illness than the Delta variant, with less risk for hospitalization if one does become infected.
What precautions should I take if I'm traveling?
Vaccines are still the best form of protection from Covid-19 and its variants. As such, the CDC recommends that everyone 5 years and older get fully vaccinated, and that everyone ages 16 and older get a booster when eligible. Wearing masks are also an important part of protection, regardless of vaccine status. Getting tested for Covid and its variants 1-3 days before and 3-5 days after your trip is recommended by the CDC.
If I'm vaccinated against Covid, and have my booster, can I still get Omicron?
Current vaccines (Moderna, Pfizer, and Johnson and Johnson) and their boosters are expected to protect against hospitalizations and severe illness with the Omicron variant. However, breakthrough infections in fully vaccinated people are still likely to occur, according to the CDC. Those infections seem to be less severe for those that have been fully vaccinated.
Will I need another vaccine in the future to protect against Omicron and other variants?
It may be too early to tell, but early data is leaning that an updated version of the current vaccines may be needed.
I've already had Covid, can I still get Omicron?
Yes. According to studies from South Africa's scientific community, there is strong evidence to suggest there is an increased reinfection risk associated with Omicron. Being fully vaccinated and having a booster, when eligible, is the best way you can protect yourself. If reinfection with Delta or Omicron occurs in fully vaccinated individuals or those that have had boosters the data shows it tends to be a mild illness.
If you're not feeling well, are concerned about your symptoms, or have more questions about Omicron and Covid, you can speak with our providers 24/7, right from your home. They can evaluate your symptoms and provide treatment options, or confirm if your symptoms mirror those of Covid, and recommend testing.
About the author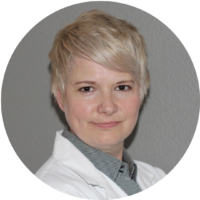 Dr. Heather Hockenberry
Dr. Hockenberry is a board-certified family practice physician who earned her medical degree at the University of Nevada-Reno School of Medicine. She is a senior staff physician and clinical lead at Grand Rounds by Included Health, where she has worked for six years.