As COVID-19 continues to be a part of everyday life, it's helpful to learn what Paxlovid is, how to get it, and how it works. This antiviral medication is one of the medicines available for treating COVID after testing positive. Even if you haven't, it's certainly worth looking into Paxlovid, especially if you are high risk.
While Paxlovid won't help prevent the spread of COVID, it will reduce the risk of serious complications after catching it. You'll need a prescription from a doctor to get it, so be sure to contact your provider if you're interested in Paxlovid. If you have Doctor On Demand as part of your benefits, our providers can write you a prescription. 
What is Paxlovid for?
Paxlovid is an antiviral pill that helps reduce the risk of hospitalization and death for those who test positive for COVID-19. It's only meant to be taken after testing positive for COVID-19, and it won't help prevent COVID from spreading. Since it won't help with prevention, it's still recommended that you follow the current guidelines around receiving vaccines. 
The FDA issued emergency approval to help make Paxlovid available to those who need it. It's now being used by doctors and physicians around the country to treat people at high risk. While it may be effective for everyone, it's most helpful when it comes to those who are more likely to have serious complications. 
Paxlovid is a great resource for anyone with COVID or who is worried about getting it. It's always better to be prepared and know your options beforehand, so reach out to your doctor if you're interested in Paxlovid.
How does Paxlovid work?
Paxlovid is a combination of two other drugs which have been around for a while. When taken together, they help reduce the chance of hospitalization or death for high-risk patients with COVID-19. Basically, Paxlovid works by attacking key enzymes that COVID-19 needs to continue reproducing and growing.
This method has proven very effective, reducing the risk of serious complications by 89%. Plus, the standard dose is only a couple of pills taken by mouth over the course of a few days, so it's easy to take. Paxlovid works best when taken as quickly as possible after testing positive and starting to experience symptoms. 
What exactly does high risk mean though? People who are managing hypertension, diabetes, obesity, heart disease or who are immunocompromised are considered to be at high risk. That doesn't mean Paxlovid can help anyone with COVID..
What's the availability of Paxlovid?
The FDA has issued emergency approval of Paxlovid for anyone over 12 years old and who weighs at least 88 pounds, making it widely available for most to use. There are some restrictions or eligibility requirements though. 
Paxlovid requires a prescription from your doctor or physician. You will also need to have tested positive for COVID-19 recently. And finally, you need to be at high risk of serious complications from COVID to be eligible in some places.
Most pharmacies will ask for some information that proves you meet these requirements. When Paxlovid was first introduced, some patients had trouble finding it as pharmacies didn't always have it in stock. These restrictions help guarantee that those who need Paxlovid can get it.
How to get Paxlovid
Paxlovid is available with Doctor On Demand. If you are interested in learning more about Paxlovid, contact your doctor. They'll have more information about how to get it and can let you know if you're eligible. 
If you have Doctor On Demand as part of your benefits, our providers are always available to help. We've partnered with Pfizer, who developed the drug, to help our members get access to Paxlovid. Our providers can diagnose and prescribe Paxlovid for those who test positive COVID and are at high-risk. 
Reduced costs may be available through your insurance plan or employer. Learn more or start a virtual visit at Doctor On Demand.
About the author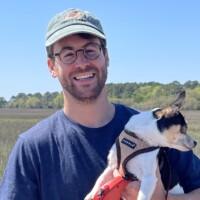 Adrian Black-Seitz
Adrian Black-Seitz has worked as a copywriter and blogger for years with a recent transition into the healthcare industry. He lives and works in Charleston, SC and is passionate about the work Included Health is doing.