Open Enrollment is an important time of year. This is the time when you can start, stop, or change your employee benefits, such as health insurance. For many people, Open Enrollment is the time to decide which health insurance plan best fits their individual needs and those of their family.
This time is also important because if you don't sign up during this period, you may not be able to sign up until the next open enrollment period.
Here are some of the things you can do to make sure you are prepared and ready to make a well-informed decision.
Plan Ahead
Don't wait until the last minute to make a decision about the insurance plan that you may want for you and your family. Take time to do the research and understand the cost as well as coverage of the plans being offered to you. If you wait until the last minute, you may be making a rushed decision. If you already have a plan in place and want to re-enroll for the same one, make sure that the premiums and deductibles have not changed, otherwise you may be surprised with costs you did not anticipate.
Use a Comparison Tool
Many times employers provide you with a tool that allows you to do in-depth comparison between plans that are available so you can have a better understanding on the tradeoff between the cost of premiums and deductibles. Remember, not all plans are equal. Many younger and healthier employees, opt into lower premium with a higher deductible. Using telemedicine is a cost efficient way to get access to high quality care while contributing toward your deductible. However, if you are chronically ill or have a planned health care expense for the year such as a surgery, you may want to opt into a higher premium with a lower deductible.
Consider a Flexible Spending Account (FSA) or Health Savings Account (HSA)
Another benefit to see if you have access to is a Flexible Spending Account (FSA) or Health Savings Account (HSA). An FSA or HSA may allow you to offset qualified out of pocket medical costs with pre-tax money. For 2018, you can contribute up to $3,450 for single coverage or up to $6,900 for family coverage to your HSA. FSA limit will remain the same at $2,600.
Check For Other Benefits and Beneficiaries
You may also have other plans and programs that you are eligible for, such as Disability insurance or Life insurance. If you decide to opt into these plans, make sure to review your beneficiaries. If you had a recent life event like getting married or having a new baby, it's important to update this information to include your spouse and your children.
How Else Can I Maximize My Healthcare Benefits?
Keeping a checklist or calendar for you and your family with your standard checkups is a great way to ensure that you are utilizing your health benefits. This would include regular doctor checkups, dental, and vision. If you do have a FSA or HSA, make sure to use all the dollars, since it is a "use it or lose it" benefit. Some ways you can use this money at the end of the year could be stocking up on contacts, getting dental work done or refilling prescriptions.
Another great way to ensure you are maximizing your benefits is getting lab work or screenings as a preventative care measure. Your doctor or Doctor on Demand will be able to help you identify the tests that you might want to consider to stay informed and on top of your health.
Check if Your Plan Covers Telemedicine
You can also check to see if telemedicine visits, like Doctor On Demand, are covered by your healthcare plan. All health plans must provide you with a Summary of Benefits and Coverage. Log onto your online account through your insurance company or employer and look for a link to your plan's Summary of Benefits and Coverage. Check to see if it includes telemedicine or telehealth providers.
If you don't see the option, there is almost always a toll free number to call with questions. You can speak to an expert who will review cost savings and services and let you know what is covered under your insurance.
About the author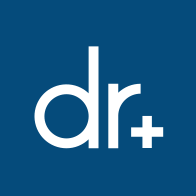 Doctor On Demand by Included Health
Our team of subject matter experts, product developers, customer service representative, care coordinators, writing staff and editors contribute to Doctor On Demand articles.