When you're sick, sometimes self-treating may be doing more harm than good. Our doctors have pulled together the top mistakes people make when self-treating the cold and flu.

A common mistake people make when self-treating is self diagnosing. Many times symptoms of the flu, cold and other conditions can overlap, so your diagnosis may end up being inaccurate. That's why it's important to consult a doctor to get the right diagnosis.
Another mistake people make is thinking that they can power through the flu or ignore their symptoms. Understanding your symptoms and making sure you get the right treatment is key in getting better faster.
Not getting enough sleep or not drinking enough fluids are also mistakes made in self-treating the cold and flu. It's important to stay hydrated and make sure you get enough rest when you're sick with the cold or flu.
Lastly, taking antibiotics for the flu is a big mistake people make since antibiotics cannot treat the flu. Antivirals can be effective, but must be prescribed by a licensed clinician like our physicians.
About the author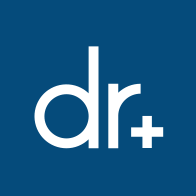 Doctor On Demand by Included Health
Our team of subject matter experts, product developers, customer service representative, care coordinators, writing staff and editors contribute to Doctor On Demand articles.