Finding the Right LGBTQ-Friendly Doctor for You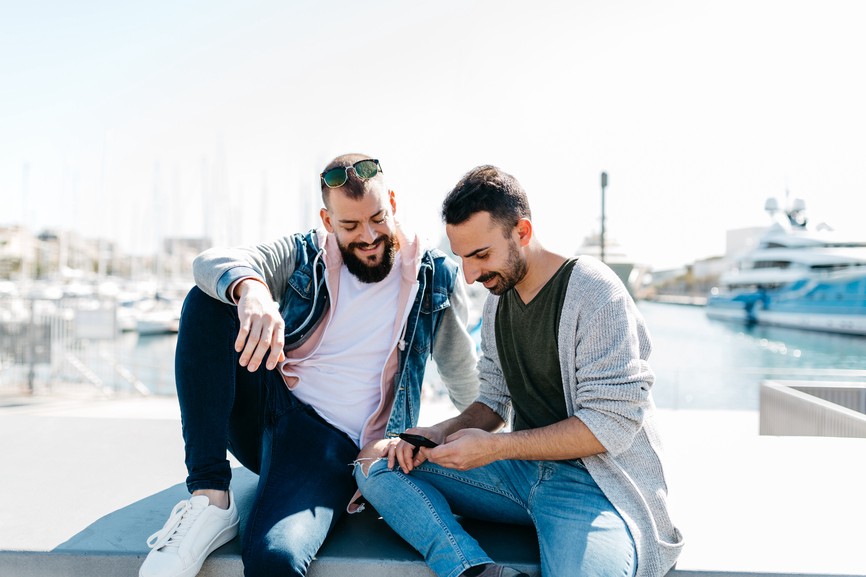 Having a doctor who you can trust is essential for full mind and body health. However, this can be challenging for many LGBTQ patients, and a number of health disparities exist within the community.
Studies have shown that LGBTQ patients are less likely to have access to health care and more likely to suffer from behavioral health issues like suicidal thoughts, anxiety and substance abuse as well as certain physical health issues.
Patients may feel discouraged to seek care if they've experienced discrimination or prejudice from health care staff, or have seen providers who do not have adequate knowledge or experience in caring for LGBTQ patients. The good news is that many health care providers are available to provide compassionate, culturally competent care. It is possible to find the right LGBTQ doctor who is a great fit for you.
What are the benefits of finding the right doctor?
A good connection with your healthcare provider is key to getting your questions answered and your medical needs appropriately met. The right LGBTQ+ primary care doctor will make you feel comfortable and respected when sharing your health concerns. They will understand you and be a fit for your personality and communication style.
A doctor who focuses on LGBTQ+ patients will also be aware and sensitive to the medical issues specific to the LGBTQ+ population and will be better equipped to treat any issues or concerns that you bring up.
Building a strong, trusted doctor-patient relationship leads to more consistent care and better health outcomes over time.
How can you find the right LGBTQ-friendly doctor for you?
Seek out doctors that are endorsed or supported by other LGBTQIA+ people in your community. This may involve asking your peers about the LGBTQ+ primary care doctor they use or looking at local online resources for help.
Research health plan options to see which insurance providers offer plans, programs or services that meet your specific needs. Note whether or not they use gendered language to advertise the type of care they offer.
Reach out to your current health insurance provider to see if they have specific doctors that focus -on your health issues. Ask if there are gender-affirming and transgender doctors in your area.
Ask questions before, during, and after your first appointment. Feel empowered to ask if the doctor has had any LGBTQIA+ patients before and about their experience with patients of your identity.
Assess how you feel after your first appointment. Consider whether the doctor was respectful, knowledgeable and made you feel comfortable. You do not need to stay with a doctor if you feel they do not fit your needs, personality or communication style.
Get LGBTQ+ Care from trusted LGBTQ+ friendly doctors and care providers.
Once you find a provider who you are comfortable with and trust, be open and honest with them. Don't be afraid to ask questions and remember that they are there to help.
About Doctor On Demand
At Doctor On Demand, we have a very diverse medical practice, which enables us to speak to a variety of patient needs. One of the things that we're proud of is that 69 percent of our primary-care physicians are women, and 43 percent of our doctors are from different ethnic minorities. Within that category, 21 percent of our providers are African-American, compared to the national average of 5.7 percent. And among our behavioral health providers, 20 percent identify with the LGBTQ community.